If you have forgotten your password and at the same time you did not change it to a new password, try to find your password using this article.
To reset your password in the login window, click on the Forgot Password field, then enter your VolFix username and click Apply. An email will be sent to your mail with further instructions for resetting your password.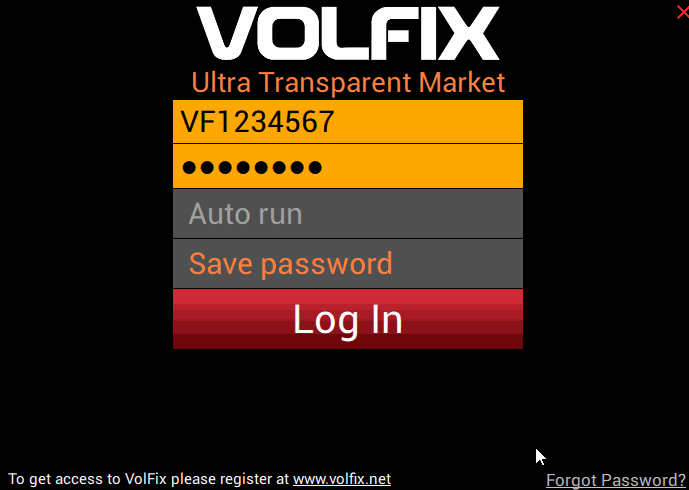 If you have Auto Run enabled, use this article to disable it.