Creating price levels
Before setting the price level on the chart, make sure that the trading mode is not activated.

Please note: price levels are synchronized with the server.

To create a new price level, make a long hold on the price scale, at the price level where you need to create a new level, and select Line. In the future, the price of the level can be adjusted more precisely using the Move Line function.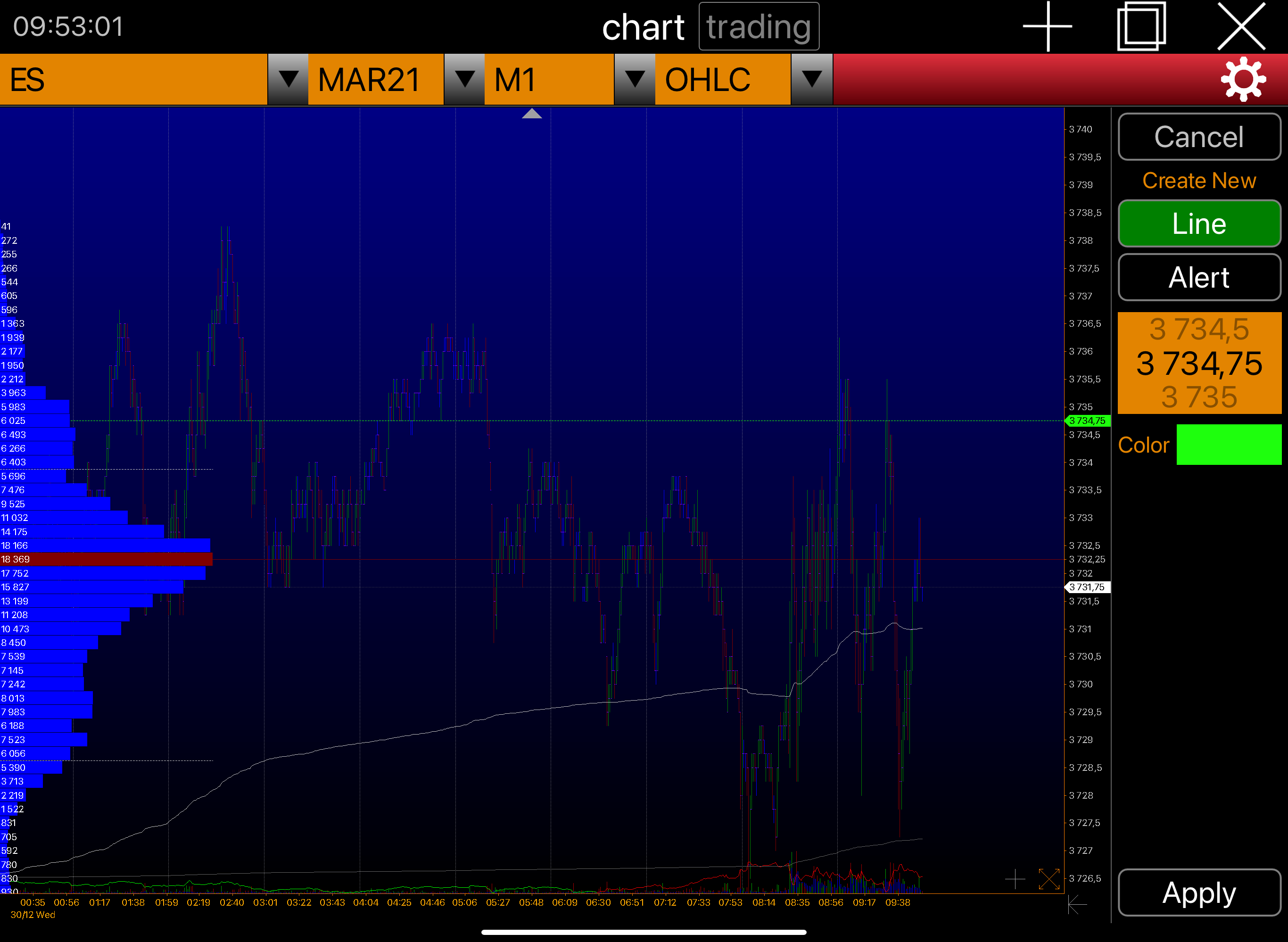 After creating a level, you can open its settings by making a long press on the price level you need.
Description of price level settings
Cancel - cancellation of the creation of a new level or the established changes of the current level.
Create New - an inscription notifying about the mode of creating a new price level. When changing an already created level, this inscription is not displayed.
Move Line - window for moving the price level, you can move the price level by scrolling.
TF - this option appears after creating a level, when it is re-clamped again. This setting is responsible for the visibility of the selected price level on different timeframes.
self - display the price level only on the current timeframe.
less - display the price level on the current timeframe and all timeframes less than the current one.
all - display the price level on all timeframes.
Color - choice of color for the price level. Clicking on the rectangle will open the color settings window. The color of the rectangle represents the final color of the level line.
Delete - remove the price level.
Apply - apply new settings.