Description of the Traders Rating module
Traders rating module displays the rating of traders who have a public account in the VolFix platform. By pressing the Registration button, you can set a nickname to be displayed in the rating.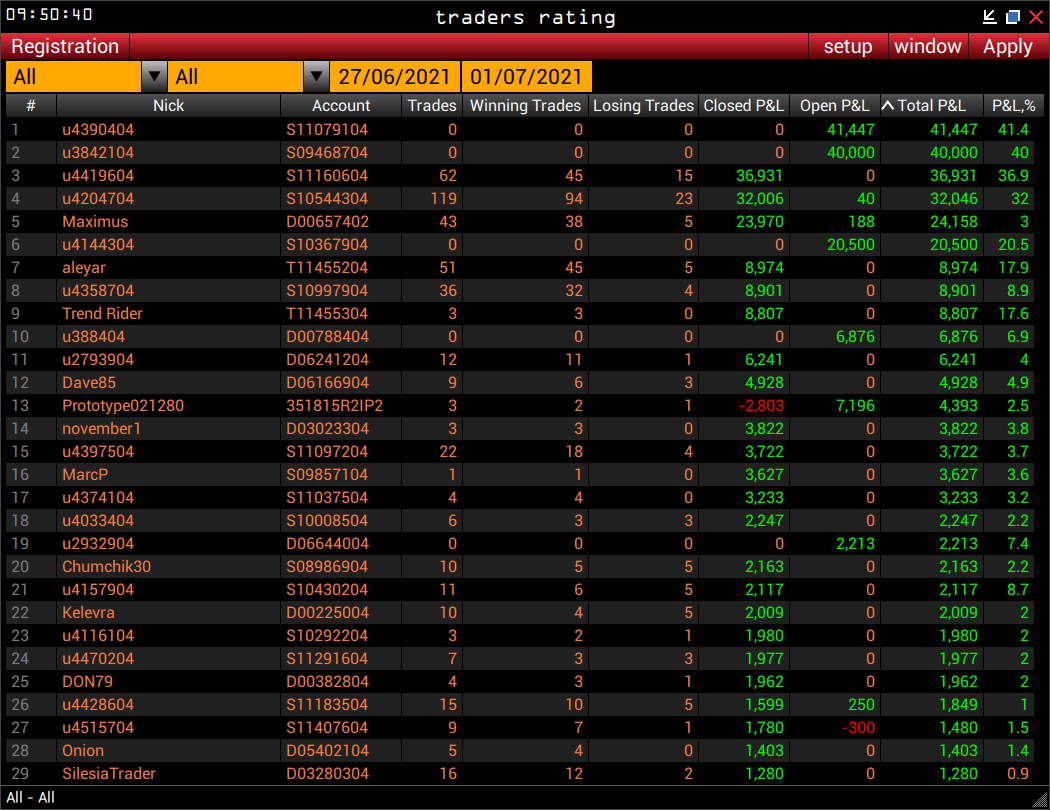 In the rating, it is also possible to:
View trades on the chart by selecting the trader's account and clicking the Chart button.